The voting for the Pattern Review Fitted Blouse Contest starts today!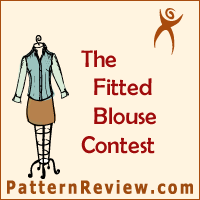 I know I'm a newbie and certainly not the most experienced of sewists but to be in with a chance of winning a contest like this (in fact, any contest!) would be amazing!
So if you reckon my blouse is fitted enough to qualify and looks cute (I do, I'm really pleased with it!) please head over to
PR
and click on my photo!
I will love you forever... Thanks!